In the midst of Slovenian hills and valleys, surrounded by unspoiled nature, lively and playful sweet springs originate. This quiet place is the home of organic beekeeping MEDENI STUDENEC, and organic queen bee breeding farm MS CARNICA QUEENS, working in close cooperation with Hrastelj beekeeping.
A Brief History
MEDENI STUDENEC (translated as Honey Spring) is an organic beekeeping and organic queen bee breeding farm. A small family business of beekeeping started in 2009, and shifted to organic beekeeping in 2013. The company is run by Metelko spouses, both graduates of the Biotechnical Faculty on the University of Ljubljana in the field of beekeeping.
Meet our Carnica Queens
MS Carnica Queens are autochthonous and authentic carniolan honey queen bees from Slovenia.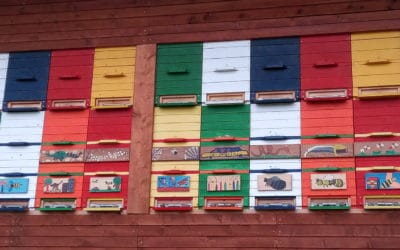 This is latest post about MS Carnica Queens ... presenting authentic slovenian carnica bee queens to the world!
New informative blog post about MS Carnica Queens ...
Welcome to WordPress. This is your first post. Edit or delete it, then start writing! Text, photos can go here ...