SLObees, Hrastelj Apiaries
Selection and breeding of SLObees queens in close cooperation with Metelko Beekeeping in the Posavje Hills, mostly in the local area of Studenec (Sevnica municipality) and Veliki Trn (Krško municipality).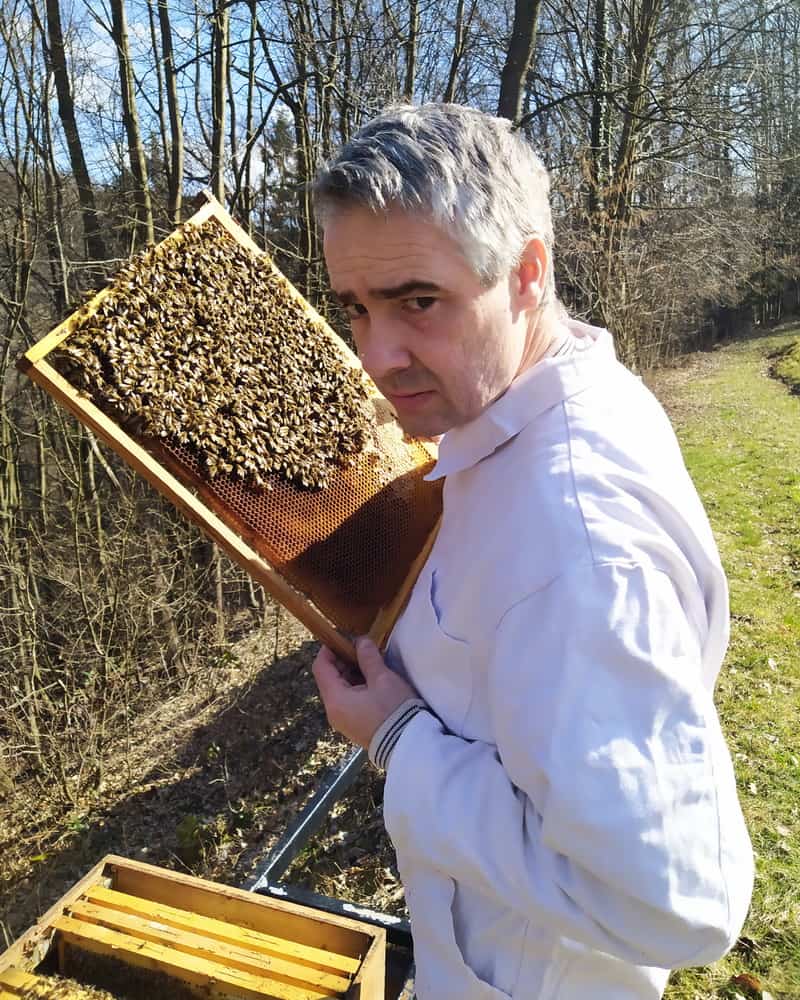 Website: Great Thorn Bees / Grossdorn Biene
Random mated Queens
Random mated queens are young queens raised in the current year, the line of which is known by the materal side (matičarji). The breeding district is the valley of the Sava River, where the local beekeepers in the area maintain the genetic purity of the Carniolan bee, and we also contribute the best genetic material for the drones.
Available from early May until early August
Price: 17 € each

About Hrastelj Beekeeping
1995 – beekeeping begins
2004 – inclusion in the breeding program
2005 – course for queen breeders Zelenica 2005
2006 – participation in competitions of young Posavje beekeepers
2006 – monitoring of ONS mediation at Krško – Sevniško station
2008 – start of bee family sales on DB and LR 2/3 honeycomb and queen breeding
2015 – 2018 – participation in the SMARTBEES project (national coordination and bee queens testing)
2018 – participation in the conceptual design of the Podskalica breeding station
2019 – first breeding of bee queens at Podskalica breeding station
2019 – integration and cooperation with the beekeepers Medovita, Medokost and Metelko in the VARUH project
MARKO HRASTELJ, MSc.
2009 – Master of Science degree in Beekeeping under the mentorship of prof. dr. Janko Božič
2011 – mentoring of students for young beekeepers competitions, mentoring final assignments and co-mentoring
diploma thesis
2015 – beekeeping course with dr. Liebig
2016 – Member of the Professional Council of the Recognized Breeding Organization (PRO)
2016 – National professional qualification of beekeeper
2016 – license for the NPK Beekeeper Commission
2017 – education with dr. Liebig and dr. Aumaier
2019 – deputy member of the certification committee for beekeeping masters
2019 – education on artificial insemination of bee queens at the Agricultural Institute of Slovenia